CLEAN UP YOUR ACT! DIRTY DINGY DARYL
by HeBo
Dirty Dingy Daryl can't believe all the trouble his new baby sister is causing him until he heads back to Dilly Dally Valley and meets a new mud castle challenger named Melissa. When life seem to be at its worst, Daryl learns that sometimes being in a little troube is not so bad.
32 pages. Color Illustrated. Ages 4-8
$5.00
Marvelous Melissa
18" $95.00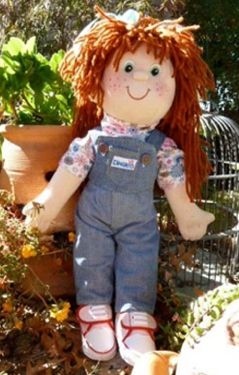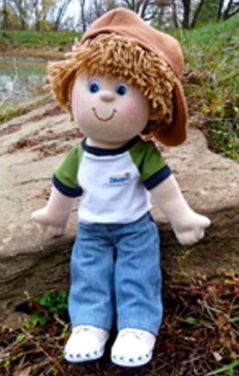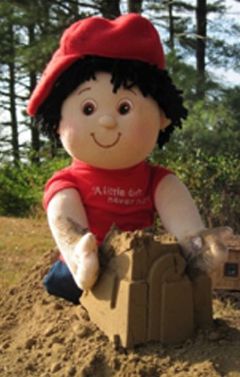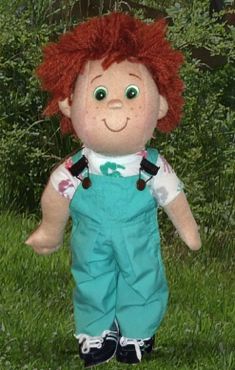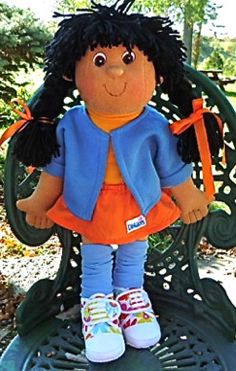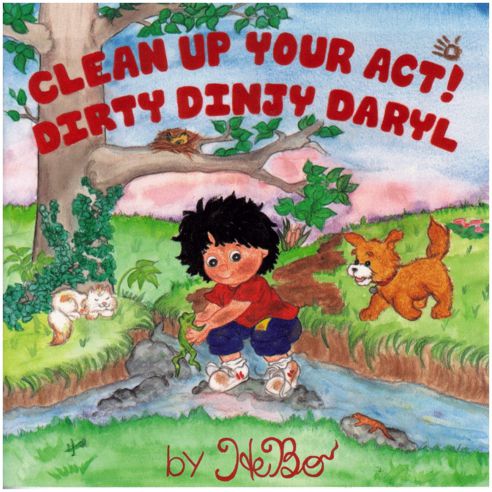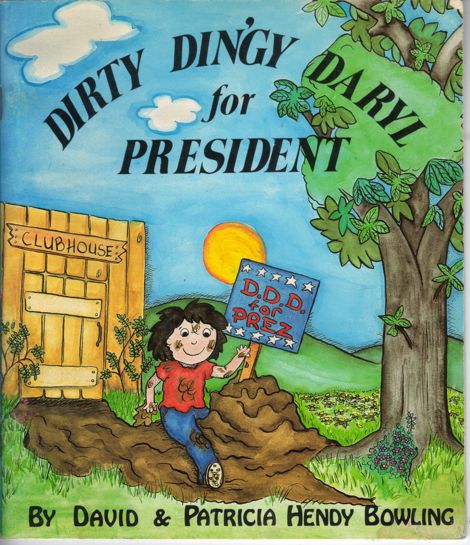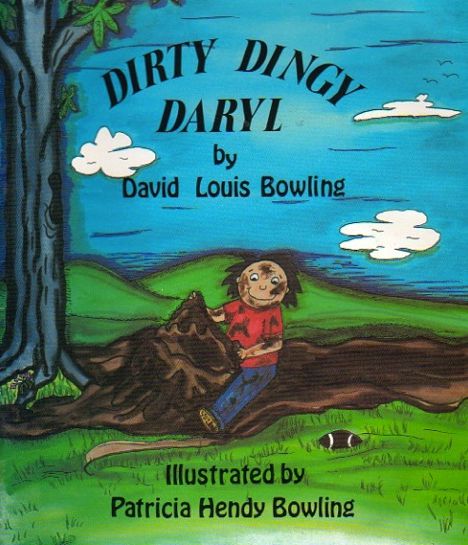 Straight A
Seymour 18" $95.00
Butchie Mullins
18" $95.00
Pretty Perfect Patty 18" $95.00
Dirty Dingy Daryl
18" $95.00
Dirty Dingy Daryl books are about kid's play outdoors. Daryl, a little boy from Hendyville, loves to make new friends and likes mud football, building mud castles, and riding on a his friend, Mudzy the Mud Monster! Limited first edition books written and illustrated by David and Patricia Bowling "HeBo".
Published by inka dinka ink children's press.
Recommended ages 3-8.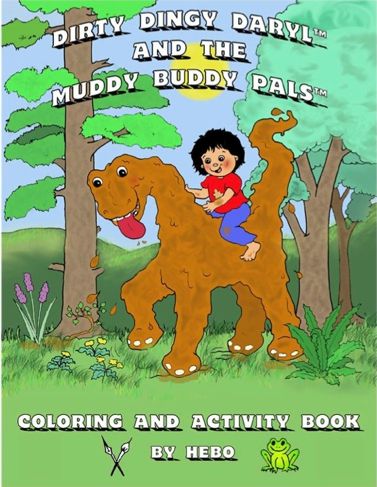 Visit Daryl and the Muddy Buddy Pals at: www.muddybuddypals.com
to read a Dirty Dingy Daryl story with your children.
Dirty Dingy Daryl and the Muddy Buddy Pals Toy Dolls
DIRTY DINGY DARYL
by HeBo
Dirty Dingy Daryl has never really been worried about how dirty he looks until some new kids move in across the street. Daryl with the help of the twins, Patty and DJ, learn some things about making new friends, name-calling, being clean and dirty, and just plain growing up.
First Edition
Children's Books About Mud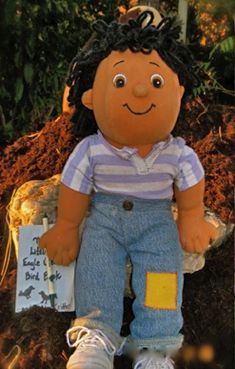 DDD COLORING/ACTIVITY BOOK
by HeBo
Daryl, Mudzy and the Muddy Buddy Pals are featured in this new Coloring and Activity Book. Filled with drawings that children will love to color. They can get their new friends as dirty as they want to.
24 fun pages to color.
$5.00
DIRTY DINGY DARYL FOR PRESIDENT
by HeBo
Dirty Dingy Daryl runs against tough guy, Butchie Mullins, for president of the all boys' club. Daryl wins and chooses a girl vice-president who is also an arm wrestling champ. Butchie soon learns that there is a better way of making and winning friends than acting like a bully.
First Edition

Toy dolls are handmade dolls with cute rag doll faces from the DIRTY DINGY DARYL children's books. Fun character dolls and playthings and storybooks are about family, friendship and outdoor play. Muddy Buddy Pals boy ragdolls and girl clothdolls are handmade using our original designs and patterns. Daryl and Pals are like real children...soft and cuddly and lovable. They are not designed to take a bath with your child but are durable enough for play. Machine washable in cold water. Rag dolls have embroidered face, stitched-on nose, sewn-in ears, full head of soft yarn hair. Doll clothing removable and interchangeable. Soft ragdolls made of polyester velour, stuffed with fluffy fiber fill.
Recommended for ages 3 and up.