Good Shepherd Jesus Christ 18" with lamb, book, Shepherd's Staff $100.00

Jesus Dolls, Bible Dolls, Jesus Picture Bible
Jesus cloth dolls, plush bible dolls, and "I Am Jesus the Christ" picture bible are faith-filled gifts for any age and any occasion. Kingdom of God inspirational toys for children include soft Jesus dolls, little baby Jesus dolls, Blessed Virgin Mary dolls, plush lambs, angel dolls, and custom saint dolls. Dolls have warm, loving embroidered eyes, kind smile, stitched-on nose and stitched-in ears, full head of yarn hair, Jesus dolls have soft hand-stitched beard. Made of polyester velour and/or cotton fabric and stuffed with poly fill. Recommended for all ages.
Proceeds from the dolls benefit the Jesus of Christ Ministry.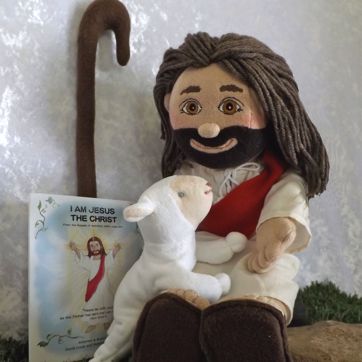 Jesus Christ 18" Doll with Shepherd's Crook
$72.00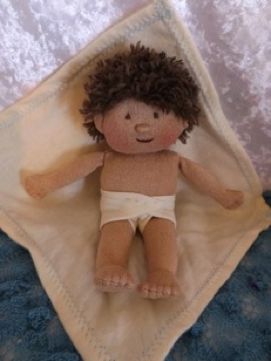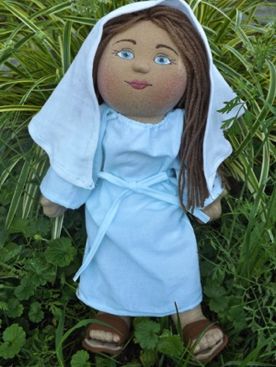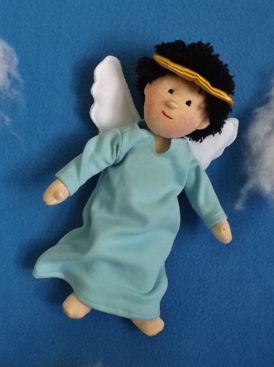 Jesus Christ 20" Doll with Shepherd's Crook $88.00
Jesus Christ Baby 8" Doll
with swaddling blanket, $33.00
I Am Jesus the Christ 40-pages,
color illustrated, soft cover
$7.50
Blessed Virgin Mary 16" Doll
$68.00
Boy or Girl 10" Angel Doll
$45.00
"I Am Jesus the Christ" is a childen's book about Jesus, told by Jesus in his own words, with Jesus Christ quotes written in rhyming prose. Jesus tells his own story from the Holy Spirit appearing to his mother to his resurrection. He teaches us how we can have eternal life and become part of the Kingdom of God. The 40-page color illustrated children's book is easy-to-read and great for any age. The book about the son of God is adapted from the Gospels of Matthew, Mark, Luke and John. Proceeds benefit children's charities through the Jesus the Christ Ministry.
bible stories for children