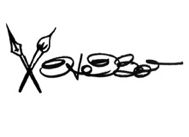 Hi! We are David and Patricia Hendy Bowling, husband and wife, dollmakers, toy designers, writers, artists. Together we go by the name "HeBo". Halo Toys is our small family business that we operate with the help of our children and grandchildren. Halo Toys was named after our dads, Harry and Lou, with the love of our moms, Margaret and Margaret. We reside and work out of our home studio surrounded by nature and wildlife and close to family and friends.
We really enjoy the process of creating something beautiful, useful, fun, educational and inspiring for you!
Halo Toys rag dolls and plush toys are handmade items from patterns we design.
Muddy Puddy is our homemade toy invention and we make it in small batches.
Our children's books are our original stories and illustrations that we publish under the names of
inka dinka ink children's press, Beeswax News, and Kingdom of God Books.
We are in awe of God's love, the wonder of His creation, and the promise of His Kingdom.
That is our motivation to offer you dolls, toys and stories that uplift and inspire.
We would love to hear from you, please send us an email.
Thanks for stopping by!