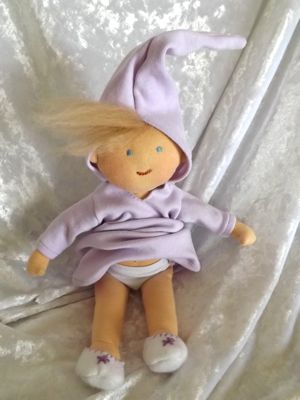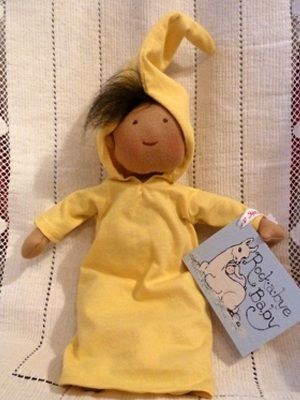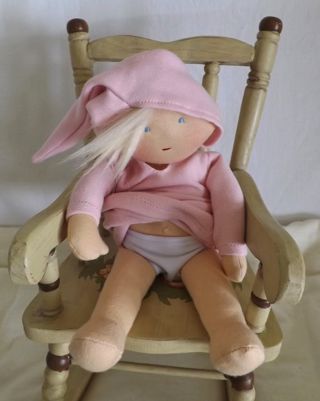 Rock-a-bye Baby, soft sculptured dolls, are hand-constructed with hand and machine stitches. Rock-a-bye Babies are small enough to fit nicely into a toddler's hands and arms. Baby doll can sit up on own, neck and arms and legs are jointed and somewhat floppy. The cloth doll is a great educational toy for a child to learn how to support and hold a real baby. Made in U.S.A.
Care for Rock-a-bye Baby with surface washing and gentle love.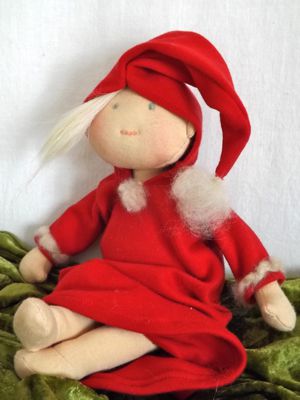 Cotton dolls, Waldorf inspired dolls, ROCK-A-BYE BABY are little dolls, 100% natural dolls. Baby dolls are stuffed with alpaca fiber and a little pouch of pebbles in their bottoms. Rock-a-bye Baby, a sweet 10" baby doll, quietly awaits playing, cuddling and sleeping in the arms of a child. Rock-a-bye Babies have hand embroidered eyes and mouth with a hair tuft of silky llama or alpaca fiber. Cloth baby comes in a cotton nightie with hood and cotton diaper. Tummies have an "outie" belly button. Choose from our selection or order a personalized baby doll with choice of colors for hair, eye, skin, nightie. We can make you a beautiful Rock-a-bye baby with awake or sleepy eyes, smile or no expression mouth.
$45.00 each. Recommended for all ages.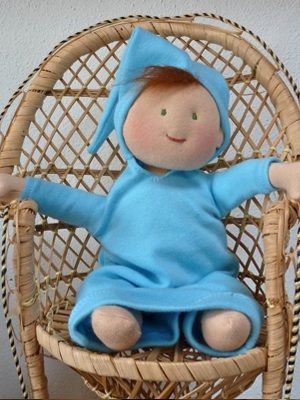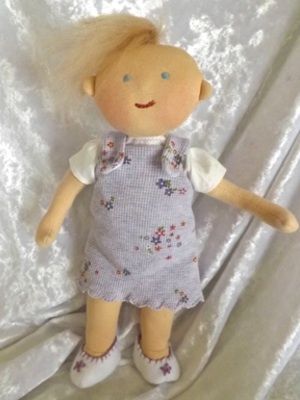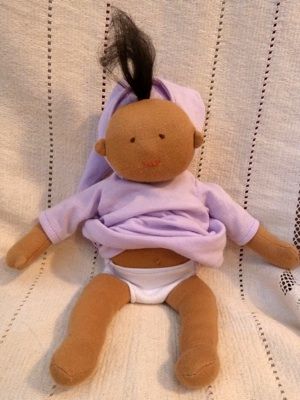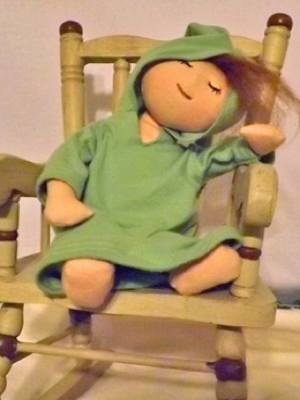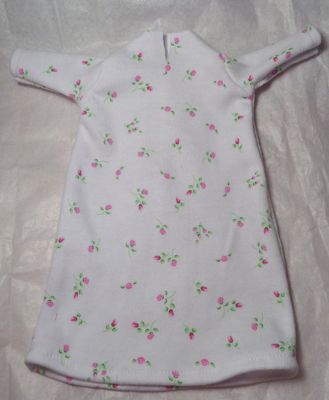 Handmade Waldorf Inspired Dolls