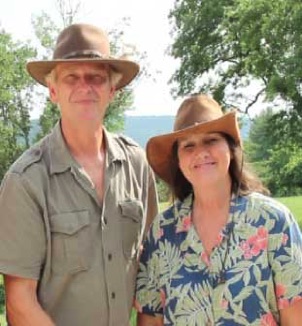 "HeBo" is our pen name and Halo Toys is our small family business.
Halo Toys is named after our hard-working dads, Harry and Lou, and our playful moms, Margaret and Margaret. We reside and work from our little farm and home studio in Ohio. Just about everything you see on our site, we've designed, created and constructed with the help and motivation of our kids and grandkids, family and great friends! We are all about faith, family, friends, fun and freedom.
Thank you, David and Hendy Patricia Bowling...Down to Earth Friendly!
Send us a message and we will be back in touch with you shortly.
Thank you!
• Dollmakers
• Toymakers
• Writers
• Artists
• Gardeners and Beekeepers
• Down to Earth Friendly
David Bowling and Patricia Hendy Bowling are the owners of Halo Toys. God's love, the wonder of His creation and the promise of His Kingdom inspires us in everything we do...including making dolls and toys. It would be our joy to make something special just for you.